Thank You
I want to personally express my sincere gratitude for your continued support and contribution as a monthly donor to CCF for PSP Awareness. Your commitment to helping us achieve our mission is incredibly appreciated.
Each month, we are reminded of your generous spirit as we receive your ongoing support. It is donations like yours that give us the strength and resources to continue our work. Your financial commitment is helping us make a difference in many lives, and for that, we are immensely grateful.
Your recurring donation helps us plan our projects more effectively, knowing that we have your continuous support.
We recognize that you have many options when it comes to choosing where to contribute your hard-earned money, and we feel privileged that you've decided to trust and invest in our cause.
Please accept this letter as a small token of our appreciation. We promise to keep you updated with our progress and how your ongoing support is making a change.
Thank you once again for your incredible generosity and unwavering commitment to our mission. We look forward to the amazing things we can achieve together in the future.
Warm Regards,
Laura Louizos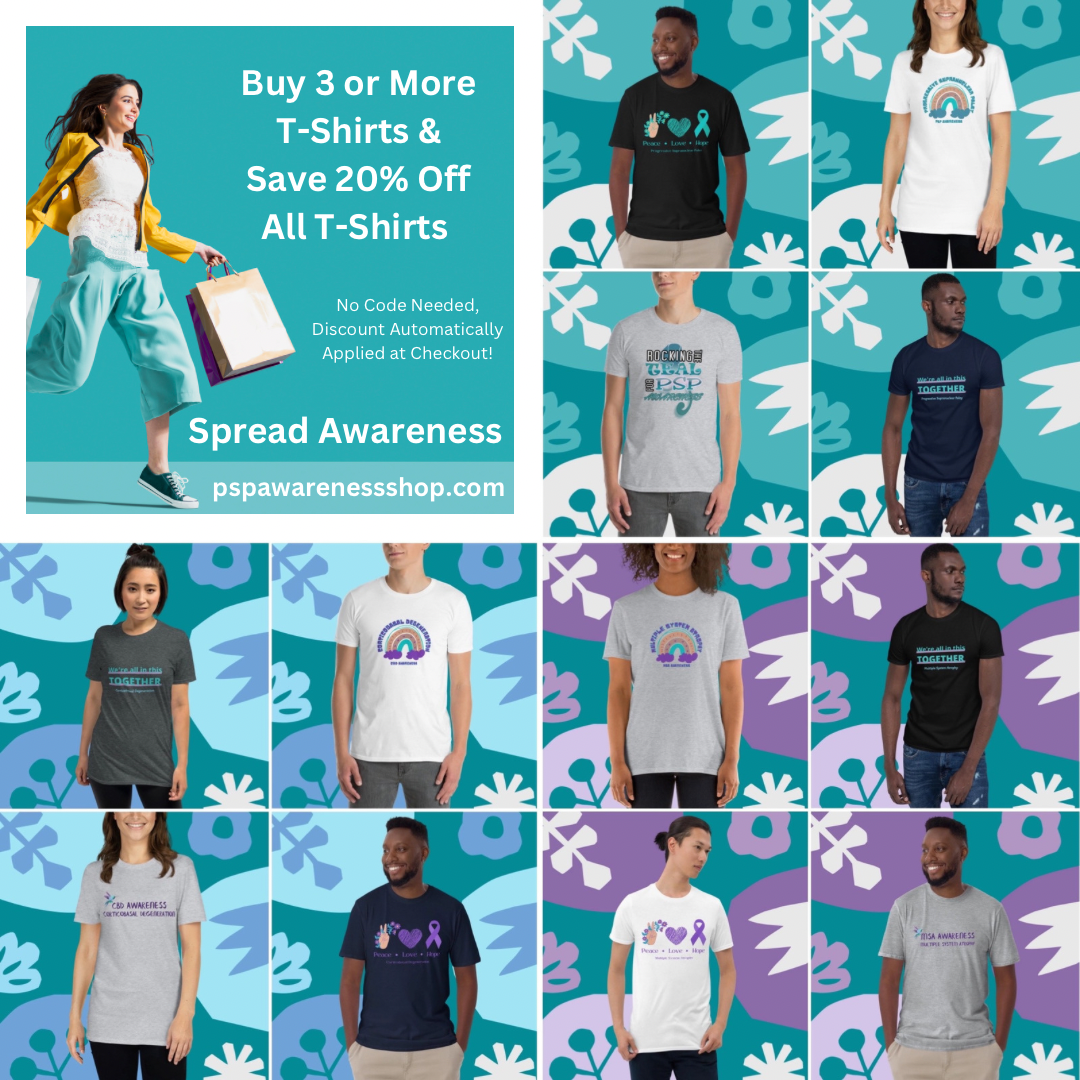 PSP Awareness Shop
Make a purchase with purpose. Each sale supports the fight against Atypical Parkinsonism through the Coleen Cunningham Foundation for PSP Awareness!
SHOP HERE