Programs

The following are some of our initiatives that depend heavily on the time and generosity of our volunteers and sponsors. For more information, tap on the program names:
Atypical Parkinsonism requires many assistive devices to help along the journey. These devices are sometimes only required for a short time as the symptoms progress. Many families have no further use for these devices, awhile other families are in need of them. We have created a local online exchange network ADEP, where families can donate their items to other families on this journey.
Our Zoom support group meetings provide a virtual platform for us to connect, share, and support one another on our journeys. These meetings will serve as a valuable opportunity to come together, learn from each other's experiences, and find solace in a supportive community.
We provide support and training for local support groups looking to start-up in Canada for Atypical Parkinsonism. We host our main in person support group meeting for Ontario every month in Burlington Ontario. Contact us if you are interested in starting a local group in your community or if you are looking for a local group. 
Our hospice care home project is focused on providing a stress- and worry-free environment for the individual and their family touched by Atypical Parkinsonism. Our homes will aim to provide a place where you can be a family and make memories, all while we take care of the arrangements and care required. Our care teams will have specialized training focused on Atypical Parkinsonism and the medical and caregiving challenges that come with it.
With your support, we hope to hit our goal and welcome our first residence in the next few years!
We're putting out a call for help! We are looking for board members and volunteers to join the Coleen Cunningham Foundation! We want to continue to expand our foundation and be able to help as many people as possible, and we couldn't do that without the help of our community. Specifically, we are looking to add team members to our Fundraising and Welcoming Committees. If you, or someone you know, would be a good fit for us, please have them reach out to us!
Take a look at our volunteer opportunities!
About Us:
The Coleen Cunningham Foundation serves individuals and families dealing with Progressive Supranuclear Palsy (PSP), Multiple System Atrophy (MSA) and Corticobasal Degeneration (CBD).
Mission Statement:
CCF is dedicated to enhancing the quality of life for those nearing the end of life's journey, particularly focusing on individuals and families affected by atypical Parkinsonism. Our mission encompasses not only the provision of comprehensive hospice care but also extends to emotional and psychological support. With the establishment of hospice care homes by 2025/26, our commitment will evolve into a dual entity: CCF will continue its mission to spread awareness and support, while CHCH (Coleen's Hospice Care Homes) will become a registered charity dedicated to providing specialized hospice care and family support.

Objective Statement:
Until the establishment of CHCH, CCF will concentrate on connecting individuals to local community resources, facilitating support groups, and hosting awareness and fundraising events. Our fundraising efforts support both our foundation's work and contribute to CurePSP's Centre of Excellence- UHN the Rossy PSP Centre. With our significant online presence, we aim to use our digital platforms to maximize our impact. Upon the launch of CHCH, our foundation will expand its services, specifically targeting the needs of families affected by atypical Parkinsonism, offering them dedicated hospice care and comprehensive support. Through these efforts, CCF and CHCH together will strive to create a supportive, aware, and compassionate community, addressing the challenges faced by those at the end of life's journey with atypical Parkinsonism and their families.

No One Walks Alone!

Laura Louizos
Executive Director
Coleen Cunningham Foundation for
PSP Awareness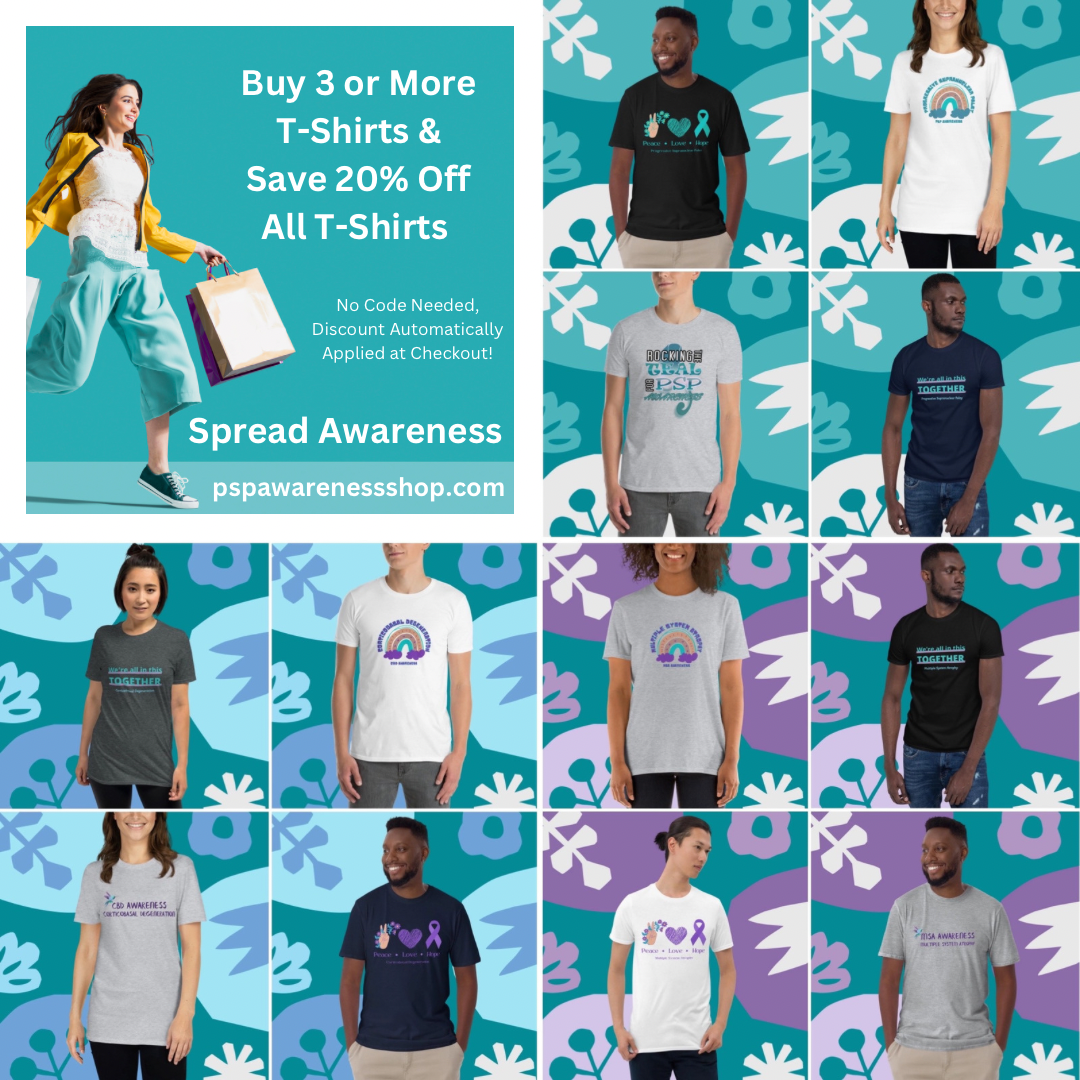 PSP Awareness Shop
Make a purchase with purpose. Each sale supports the fight against Atypical Parkinsonism through the Coleen Cunningham Foundation for PSP Awareness!
SHOP HERE