Mission and Objective
About Us:
The Coleen Cunningham Foundation serves individuals and families dealing with Progressive Supranuclear Palsy (PSP), Multiple System Atrophy (MSA) and Corticobasal Degeneration (CBD).
Mission Statement:
CCF is dedicated to enhancing the quality of life for those nearing the end of life's journey, particularly focusing on individuals and families affected by atypical Parkinsonism. Our mission encompasses not only the provision of comprehensive hospice care but also extends to emotional and psychological support. With the establishment of hospice care homes by 2025/26, our commitment will evolve into a dual entity: CCF will continue its mission to spread awareness and support, while CHCH (Coleen's Hospice Care Homes) will become a registered charity dedicated to providing specialized hospice care and family support.

Objective Statement:
Until the establishment of CHCH, CCF will concentrate on connecting individuals to local community resources, facilitating support groups, and hosting awareness and fundraising events. Our fundraising efforts support both our foundation's work and contribute to CurePSP's Centre of Excellence- UHN the Rossy PSP Centre. With our significant online presence, we aim to use our digital platforms to maximize our impact. Upon the launch of CHCH, our foundation will expand its services, specifically targeting the needs of families affected by atypical Parkinsonism, offering them dedicated hospice care and comprehensive support. Through these efforts, CCF and CHCH together will strive to create a supportive, aware, and compassionate community, addressing the challenges faced by those at the end of life's journey with atypical Parkinsonism and their families.

No One Walks Alone!

Laura Louizos
Executive Director
Coleen Cunningham Foundation for
PSP Awareness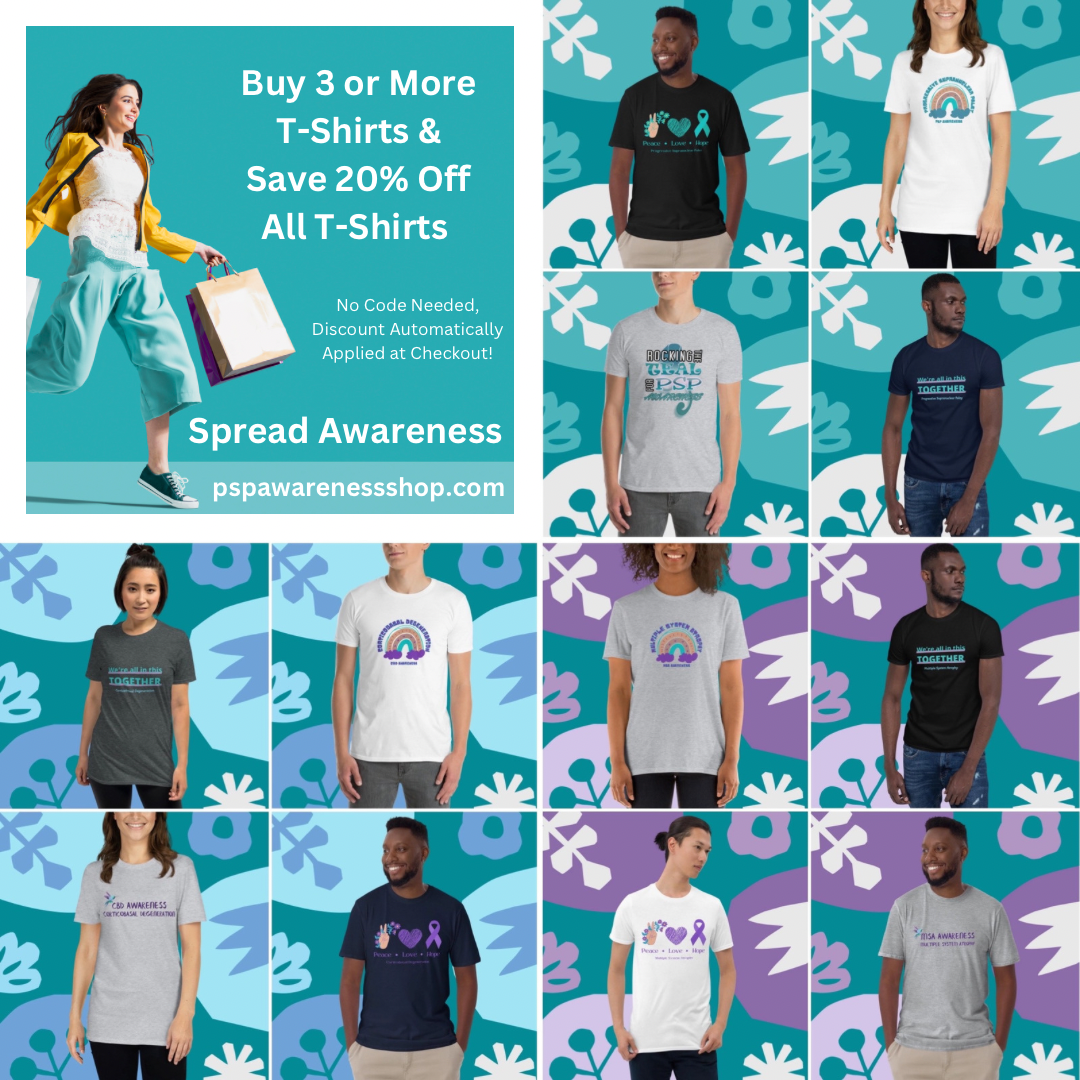 PSP Awareness Shop
Make a purchase with purpose. Each sale supports the fight against Atypical Parkinsonism through the Coleen Cunningham Foundation for PSP Awareness!
SHOP HERE