Supported Charities

100% of All
 Proceeds and Donations are used to Support Individuals & Families with Atypical Parkinsonism through the Coleen Cunningham Foundation.
The Coleen Cunningham Foundation serves individuals and families dealing with Progressive Supranuclear Palsy (PSP), Multiple System Atrophy (MSA) and Corticobasal Degeneration (CBD).
Our Non Profit Foundation Board is composed of volunteers who each have a personal connection to Atypical Parkinsonism. Having experienced the frustration first hand and felt by so many families affected by Atypical Parkinsonism (difficulty getting a diagnosis, healthcare teams unfamiliar with the diseases, lack of information and support in the community) We are passionate about not wanting another family in Canada to face the same challenges. Our aim is to become a National Charity serving all Canadians affected by PSP, MSA and CBD.
No One Walks Alone!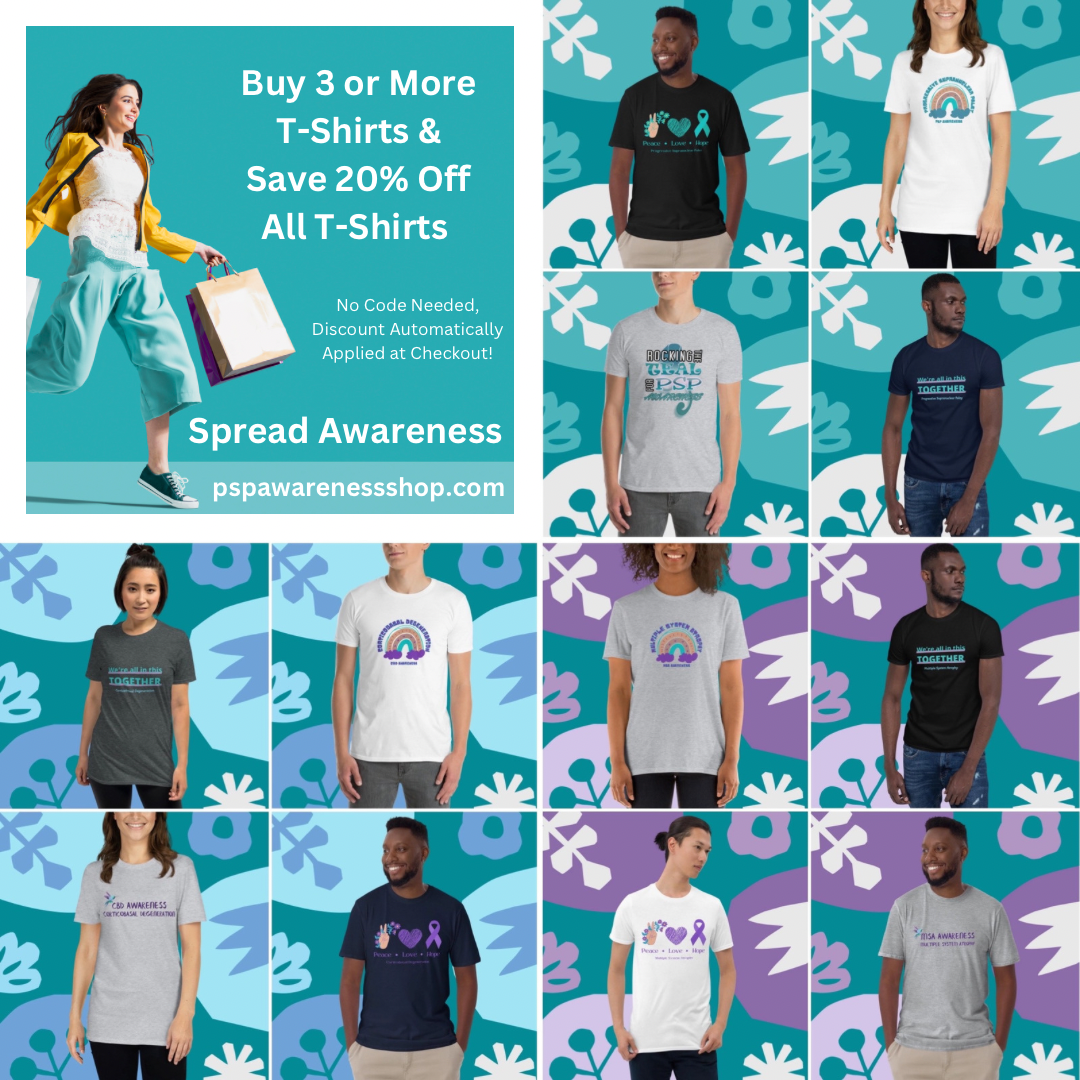 PSP Awareness Shop
Make a purchase with purpose. Each sale supports the fight against Atypical Parkinsonism through the Coleen Cunningham Foundation for PSP Awareness!
SHOP HERE